The University of Kentucky works to provide courses and programs to students across the state of Kentucky, the country and abroad.
Online courses, field placements, student teaching, research and other similar educational activities may be offered as part of a distance learning or face-to-face program, and may be completed outside of Kentucky.
Distance Learning
Whether a student is enrolled in a distance learning program while residing in another state or country or is enrolled in a face-to-face campus program that involves participation in an educational activity outside of Kentucky, certain regulations will apply. Each state and territory has different requirements for distance learning and or educational activities that may lead to licensure or certification.
Any student who is interested in distance learning or these types of out-of-state educational activities should visit each section below and confirm that their program of interest can be offered, recognized, and/or lead to licensure or certification in their state or territory.
Relocating during the course of a program?
Prospective and current students should keep in mind that licensing and authorization requirements vary by state and that relocating during the course of a program to another state could impact whether that student can continue in the course, meet the eligibility requirements of that state, and/or receive financial aid funding. If students are considering relocating, they should contact their program to check for authorization and licensure eligibility requirements.
NC-SARA Membership
The University of Kentucky is a member of NC-SARA, the National Council for State Authorization Reciprocity Agreements.
This helps ensure quality distance education programs across state lines. Member institutions offer recognized and reputable degree programs, giving students flexibility while working toward their degree and in the job market upon graduation.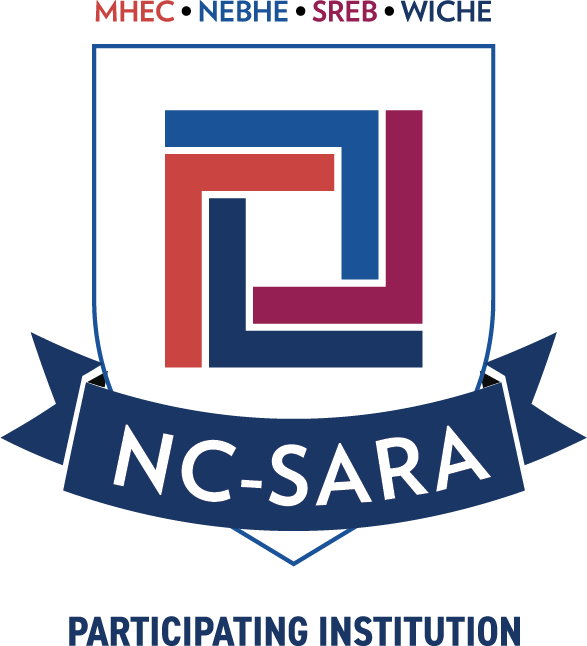 The University of Kentucky has been approved to participate in State Authorization Reciprocity Agreements.
Licensure
Does this program meet requirements for licensure in my state?
If you aspire to work in a licensed profession, it is important to understand the different requirements set forth by each state. Each state or territory has different professional licensure and certification requirements. Students who are considering an academic program that may allow them to pursue professional licensure in their state or territory should check their state's or territory's information and contact the appropriate licensing agency prior to initiating a program application.
The University of Kentucky strives to compile this information for each program and state in the Program State Licensure Map. However, licensure information is reviewed and updated on this site in May of each year and may not reflect new updates made to state licensure requirements. Students should always check with their state licensure board to confirm current licensure requirements.
To find state board information and program contact information, click and hover your mouse over a state row and the information will appear.
Global Compliance
Before offering online programs in another country, the University of Kentucky must conduct a regulatory review to determine what requirements must be met. That review explores a variety of topics such as requirements for international authorization, recognition of degrees for purposes of employment or transfer of credit, data privacy and cybersecurity, tax obligations, business registration, copyright and intellectual property rights, export controls, marketing restrictions, etc.
While the University of Kentucky works to carefully track compliance issues related to online global education, it is the student's responsibility to ensure compliance with their local laws and regulations and to understand current circumstances or special requirements including but not limited to:
Whether the University of Kentucky can offer online programs in a specific country (see the Global Compliance Map)
Whether the online degree will and/or shall be recognized or revalidated in the country in which the student intends to work
Whether the student will be subject to additional tax withholding
Whether required technologies (e.g., internet accessibility, websites, technology platforms, etc.) are available in the student's country of location.
These global compliance considerations do not apply to students who are enrolled in the University of Kentucky Education Abroad programs. International students who are physically present in the United States, and who hold a visa eligible for study, should check the State Authorization page to see if the desired online program can be offered in the state where they will be located while completing the program.
Global Compliance Map
Please click the Global Compliance Map below to determine if the University of Kentucky can offer online programs in your country.
Global Compliance Inquiry Form
The UK Global Compliance Work Group is conducting a comprehensive review of international authorization country-by-country. If you are a prospective student or a UK program interested in taking/offering online programs in a country that has not yet been reviewed, please complete the appropriate inquiry form below. Submitted countries will be considered for future review. Students or UK programs will be notified once a decision on the country they inquired about has been made.