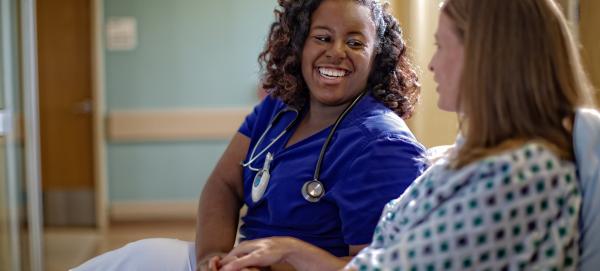 Bachelors (BSN) in
Nursing (RN-BSN)
Get the most flexibility while earning your BSN. This online program was designed for Registered Nurses who have an associate degree or diploma in nursing. Enhance your skills to provide high quality care for patients in this CCNE accredited online program. With our 7-week block scheduling, you can work fulltime while completing your degree.
The program requires 30 credit hours in RN-BSN nursing courses. Students are required to have 120 credit hours for a bachelor's degree.
No requirements to come to campus. Clinical hours may be completed locally. Full-time and part-time student options available. Eligible for both Kentucky residents and non-residents.
Apply now
At a Glance
Credits and Tuition Cost (2023-2024)
Credits Required: 30
Cost Per Credit: $611.00
Format
Online with In-person Requirements
Request Information
Learn more about the
Nursing (RN-BSN)
online program.
We launch critical & innovative thinkers, creators, and doers.
Fill out this form to be sent information specific to your program of interest, including deadlines, tuition, application requirements and more!
Bachelors in
Nursing (RN-BSN)
overview
Format
Online with In-person Requirements
What You'll Learn
Overview
Integrate knowledge, skills, and values from the arts and sciences in order to provide safe, effective, and patient-centered care Make independent and collaborative decisions that employ clinical reasoning and draw on your knowledge of complex healthcare systems Use evidence-based practice and systematic processes to prevent illness and injury; promote, maintain, and restore patient health; and support patient choices for a peaceful death Communicate effectively in oral and written formats in order to facilitate safe, high-quality care that improves health outcomes.
Students must earn 120 credit hours; 30 of the last 36 hours must be taken at UK

40 clinical hours (may be completed locally, does not have to be completed in Lexington)

Eight required courses; two electives

Required courses: PathoPharm I, Professional Communication in Nursing, Health Assessment, Evidence Based Practice, Integrative Concepts, Population Health, Leadership & Management, Capstone
Available electives: Addiction Is a Chronic Disorder, Fundamentals of Occupational & Environmental Health in Nursing, Gerontological Nursing, Health Science Leadership, Healthcare Topics in the U.S, Nurse Residency course, Pathopharmacology II, Rural & Appalachian Health. 
Course Examples
NUR 360 Communication in Nursing
NUR 363 PathoPharm I
NUR 452 Leadership & Management
NUR 361 Health Assessment
NUR 450 Evidence Based Practice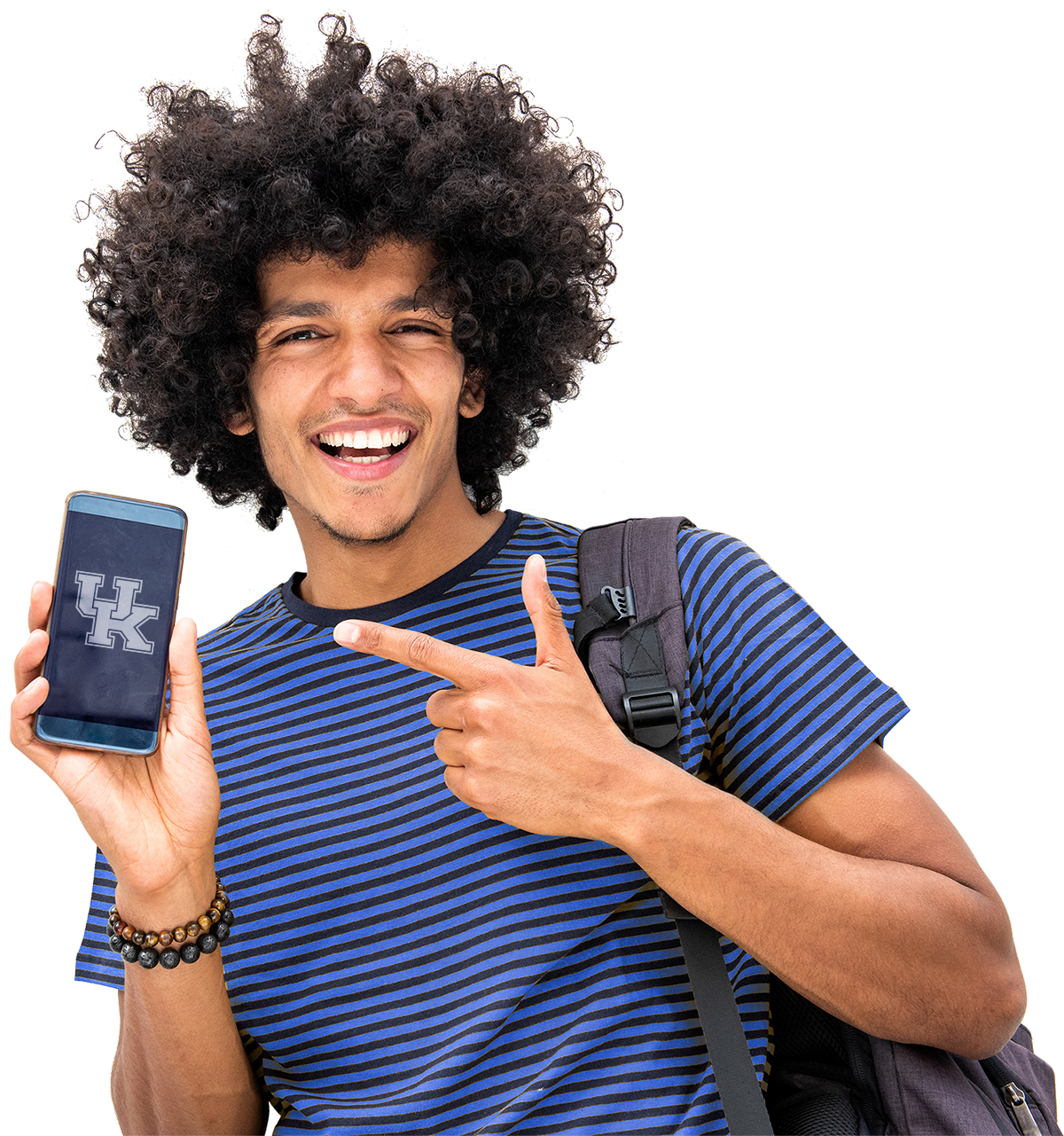 How to Apply
Application Requirements
Admissions Criteria
Standard undergraduate admission requirements apply.
• Graduation from an accredited nursing program with a minimum cumulative 2.5 GPA on a 4.0 scale for all college work.
NOTE: Students with a GPA of 2.0 to 2.49 may be provisionally admitted to the RN to BSN track with admission committee approval.
Contact Tara Grana at tara.grana@uky.edu for more information.

• Student statement of academic and professional goals. Essay Questionnaire (provided by the College of Nursing after initial application with the Registrar is processed) 

• Students may register for NUR courses after graduation from an accredited Associate Degree in Nursing program once the College of Nursing has verified clear and unencumbered licensure.
IMPORTANT: The full number of credit hours required to earn the BSN is 120. While required credits will vary based on previous credits earned, many of our students come in having to complete 30 program specific credits. Interested students can reach out to Tara Grana (tara.grana@uky.edu) our Program Academic Advisor with questions.
Distance Learning
Licensure & Authorization
Where you live matters when completing distance education activities. If you will live outside of Kentucky while completing your program, please check the Distance Learning Authorization & Licensure page to confirm that the program can be offered in your state or country, and if relevant, that it meets professional licensure requirements in your state. Please note: Admission and enrollment in a fully-online program can NOT lead to the issuance of a J-1 or F-1 student visa.
AUTHORIZATION & LICENSURE INFO
University of Kentucky has been approved to participate in State Authorization Reciprocity Agreements.
Student Support
Once you become a student, you will have access to a wide variety of academic support services to maximize your success. These services are available completely online to meet the needs of our online students.
Testimonial
"Even though the program was online, the faculty members were very accessible, accommodating, and encouraging. They strengthened my leadership, research, and writing skills."