Undergraduate Certificate in
Business
Gain foundational knowledge in the major disciples of business and advance your career in the competitive and global marketplace. Gatton's Undergraduate Certificate in Business employs relevant coursework that helps you meet the challenges of a high-tech, global marketplace.

Scholarship Opportunity
WORK READY KENTUCKY SCHOLARSHIP PROGRAM
This certificate qualifies for the Work Ready Kentucky Scholarship program. If you live in KY, you may qualify for free tuition. See details below.
Apply now
At a Glance
Credits and Tuition Cost (2023-2024)
Credits Required: 15
Cost Per Credit: $611.00
Request Information
Learn more about the
Business
online program.
We launch critical & innovative thinkers, creators, and doers.
Fill out this form to be sent information specific to your program of interest, including deadlines, tuition, application requirements and more!
Undergraduate Certificate in
Business
overview
What You'll Learn
Overview
Get a foundation in the major disciplines of business through an introduction to essential aspect of business.

From learning how to make sound personal financial decisions to better understanding organizations, students will receive a foundation in the major disciplines of business through an introduction to the essential aspects of business administration, accounting, economics, management, marketing, and finance. 
Course Examples
B&E 201 Introduction to Business
ACC 221 Accounting Fundamentals
FIN 250 Personal Investing and Financial Planning
MGT 301 Business Management
MKT 300 Marketing Management
How to Apply
Application Requirements
Admissions Criteria
Media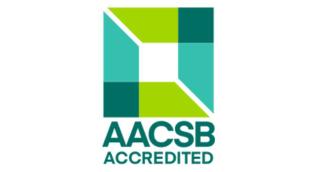 Gatton College of Business and Economics Accreditation
The Gatton College of Business and Economics is accredited by the Association to Advance Collegiate Schools of Business. Accreditation by AACSB has been earned by less than 5% of the world's business programs and demonstrates a commitment to ongoing continuous improvement to ensure that the institution will continue to deliver the highest quality of education to students.
Distance Learning
Licensure & Authorization
Where you live matters when completing distance education activities. If you will live outside of Kentucky while completing your program, please check the Distance Learning Authorization & Licensure page to confirm that the program can be offered in your state or country, and if relevant, that it meets professional licensure requirements in your state. Please note: Admission and enrollment in a fully-online program can NOT lead to the issuance of a J-1 or F-1 student visa.
AUTHORIZATION & LICENSURE INFO
University of Kentucky has been approved to participate in State Authorization Reciprocity Agreements.
Work Ready Scholarship
You may qualify for free tuition for this program if you live in Kentucky!
This certificate qualifies for the Work Ready Kentucky Scholarship program. This scholarship program provides free tuition for students interested in fields like healthcare, manufacturing, construction, logistics and business/IT. It's designed to be fast so adults can get in and get out and either get a new job or just have more opportunity at their current job.
Eligibility requirements apply.