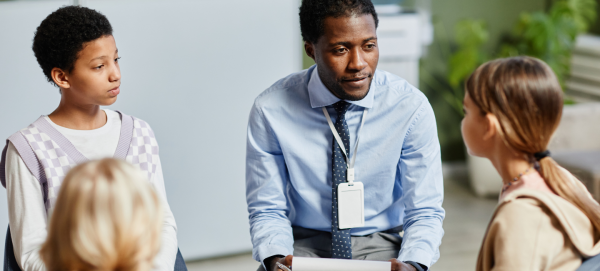 Masters (MAC) in
Counselor Education
Learn from some of the nation's best counseling educators in this fully online program. Our program has been consistently ranked in the country's top 10 rehabilitation counseling programs by U.S. News and World Report. Students can choose from two (2) tracks: Rehabilitation Counseling or Clinical Mental Health Counseling.

Both specialty areas in Clinical Mental Health Counseling and Rehabilitation Counseling are accredited by the Council on Accreditation for Counseling and Related Educational Programs (CACREP) through October 31, 2030.


Apply now
At a Glance
Credits and Tuition Cost (2023-2024)
Credits Required: 60
Cost Per Credit: $737.00
Request Information
Learn more about the
Counselor Education
online program.
We launch critical & innovative thinkers, creators, and doers.
Fill out this form to be sent information specific to your program of interest, including deadlines, tuition, application requirements and more!
Masters in
Counselor Education
overview
What You'll Learn
Overview
Students are encouraged to review the current year's student handbook to best understand program requirements. 
Foundations of Counseling Theories and Techniques:

Develop a comprehensive understanding of various counseling theories, such as cognitive-behavioral, humanistic, psychodynamic, and multicultural approaches.
Learn practical techniques for establishing rapport, active listening, empathy, and effective communication with clients.
Explore ethical considerations and legal regulations relevant to counseling practice.

Assessment and Diagnosis Skills:

Gain proficiency in administering and interpreting psychological assessments and tests to evaluate clients' mental health, personality traits, and emotional well-being.
Learn how to use assessment results to formulate accurate diagnoses and treatment plans for clients with diverse backgrounds and needs.
Understand the importance of ongoing assessment and its role in tracking client progress and adjusting therapeutic interventions.

Counseling Strategies for Diverse Populations:

Acquire culturally sensitive and inclusive counseling techniques to effectively work with clients from various ethnic, racial, religious, gender, and socioeconomic backgrounds.
Explore the challenges and unique considerations when providing counseling services to specific populations, such as children, adolescents, couples, families, and individuals with disabilities.
Develop strategies for addressing social justice and advocating for marginalized and underserved communities within the counseling context.

Clinical Supervision and Professional Development:

Learn the principles of clinical supervision, including how to provide guidance, feedback, and support to supervisees and counseling trainees.
Develop skills in case conceptualization, treatment planning, and crisis intervention to prepare for real-world counseling scenarios.
Explore strategies for self-care, burnout prevention, and ongoing professional growth as a counselor, including maintaining ethical standards and staying updated on best practices in the field.
Fieldwork Requirements
As part of the M.A.C, you will complete fieldwork experience and a practicum at an approved site in your geographic area. Some students secure 100% online practicums and internships.
Practicum (3 credit hours): a supervised practicum experience of 200 hours
Internship (9 credit hours): a supervised internship experience of 600 hours
Course Examples
CED 516 Medical & Psychosocial Aspects of Disabilities: Psychiatric Disabilities
CED 520 Foundations of Professional Counseling
CED 525 Human Growth, Disability, & Development Across the Lifespan
CED 530 Social & Cultural Foundations of Counseling
CED 550 Ethics for the Counseling Profession
CED 620 Assessment in Rehabilitation & Mental Health
CED 630 Career Development Counseling and Job Placement
CED 650 Counseling Theories
CED 660 Counseling Techniques
CED 670 Group & Family Mental Health Counseling
CED 750 Counseling Research and Program Evaluation
CED 710 Clinical Practicum in RC & CMHC
CED 730 Clinical Internship in RC & CMHC
Plus 15 credits in the track you choose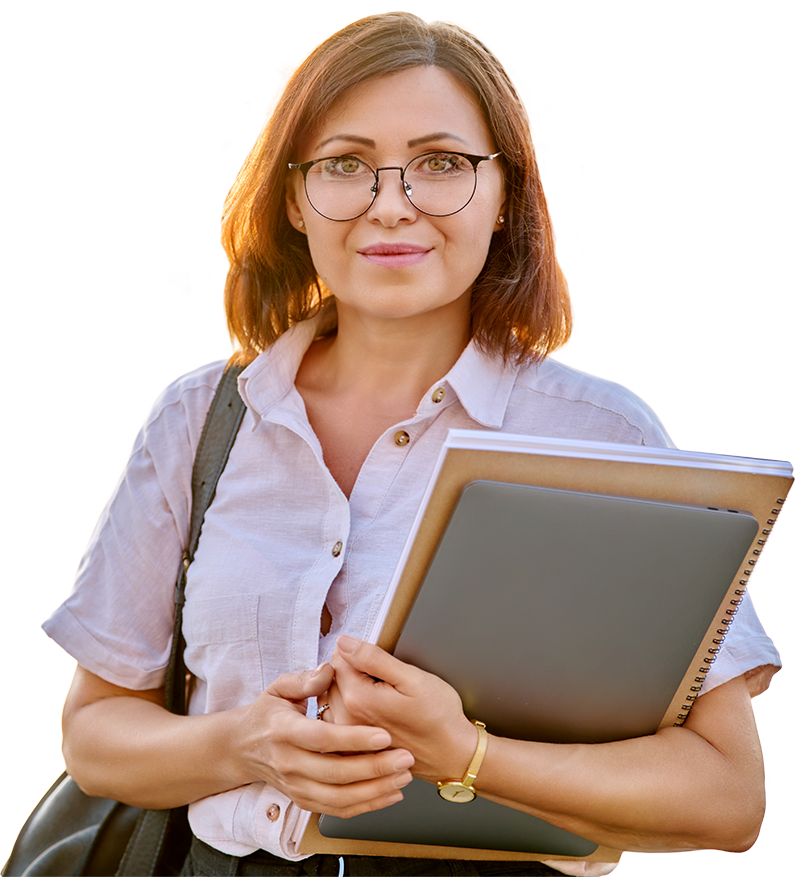 How to Apply
Application Requirements
Our program requires applications to be submitted by April 1 to start in the summer or fall term. Please contact Dr. Keith B. Wilson (keithbwilson@uky.edu) if you would like to start in the spring term.
Standard graduate application requirements apply.
CV/Resume
A personal interview with program faculty
Three references indicating appropriateness of student for the program (

Only an email address is required. Our system will ask them to upload their letter.)

A written statement indicating interest in and goals for the degree program
Admissions Criteria
Distance Learning
Licensure & Authorization
Where you live matters when completing distance education activities. If you will live outside of Kentucky while completing your program, please check the Distance Learning Authorization & Licensure page to confirm that the program can be offered in your state or country, and if relevant, that it meets professional licensure requirements in your state. Please note: Admission and enrollment in a fully-online program can NOT lead to the issuance of a J-1 or F-1 student visa.
AUTHORIZATION & LICENSURE INFO
University of Kentucky has been approved to participate in State Authorization Reciprocity Agreements.
Student Support
Once you become a student, you will have access to a wide variety of academic support services to maximize your success. These services are available completely online to meet the needs of our online students.